MEET THE DOCTOR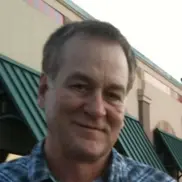 Dr. Tom Fontenot
After graduating from Thomas Jefferson High School in Port Arthur, Texas, Dr. Fontenot started off his career in the health sciences as a Hospital Corpsman in the United States Navy. After completing his enlistment, he entered the Orthopedic Physician's Assistant program in Chattanooga, Tennessee. Upon his completion, he was brought to the Houston Medical Center to join the Houston Orthopedic Associates where he served the staff of two large Orthopedic Clinics and had privileges at four major hospitals. It was during this time he came to realize that a true need existed for drugless, non-surgical, hands-on treatments for common spine and nervous system problems that continue to worsen until the spinal misalignment that is causing the problem is identified and corrected.
After this realization, Dr. Fontenot then obtained his chiropractic degree from the prestigious Pasadena College of Chiropractic in the Rose Bowl City of Pasadena, California. After practicing for 13 years in Ventura, California, Dr. Fontenot came back to Groves to practice. In doing so, he has been serving those of the greater Port Arthur/Groves area for over the past 16 years. Dr. Fontenot has been examined and licensed in the states of California and Texas. He has completed extensive courses in the area of industrial medicine and has served as a state-appointed Qualified Medical Evaluator and a Certified Industrial Injury Examiner. He has lectured to both healthcare professionals and lay groups and Dr. Fontenot is considered a doctor's doctor for attending to the health care needs of numerous other doctors and healthcare professionals.
COMMITMENT TO EXCELLENCE

In the thirty years since Dr. Fontenot opened his doors, he has helped thousands of people feel better and live healthier, more productive lives through chiropractic care. And now, he would like to introduce even more Golden Triangle residents to the many benefits chiropractic care has to offer. For instance, Chiropractic care may be able to help you if you're suffering from any of the following conditions:
Migraine Headaches

Lower Back Pain

Numbness or Soreness in your arms or legs

Neck Pain & Tension

Muscle spasms, sprains, and strains

And a whole host of other problems ranging from dizziness to ringing in the ears. These symptoms can be caused whenever the vertebrae in your spine are out of alignment because these misalignments directly affect your nervous system.

Fortunately, if you are suffering from any of these problems, or similar afflictions, they may be relieved or eliminated by proper chiropractic treatment (commonly called an adjustment). So if you have always wanted to "check out" chiropractic care...

Take a look at what you will receive:
A complete chiropractic spinal examination

A full set of specialized x-rays to determine if a misalignment in your spine is causing your pain or symptoms.

An analysis of your x-rays and spinal examination results so we can see what needs to be done to help relieve your problem

Helpful literature that shows how your body works and why you experience pain...

The appointment will not take long at all and you can come in and find out for certain if you need chiropractic care and how it might help you eliminate the pain you are feeling.
Six-minute office visit?
I see new patients in my office practically every day. One of the most gratifying experiences a doctor can have is getting a good result with a patient. In our office, I'm pleased to say, that results often begin very soon after a patient's first visit.
Recently a new patient told me that we had done more in our evaluation than her neurosurgeon had done in his--- and he wanted to perform surgery! Frequently, other patients have remarked on the thoroughness of our examination and evaluation, asking, "Are all chiropractors as thorough as you are?" I have always responded with "Yes, I believe they are."
But recently, a patient came to my office after seeing another chiropractor and said something like, "Well, I saw him/her one time and I was only in his/her office for six minutes from the time I sat down until I left!"
I don't know about you, but that really scares me. Six minutes without an examination or X-rays? I honestly don't believe any doctor can even get a decent case history in that time, How can a doctor of any kind really understand a patient's problem without taking the time to get to know what's going on in that patient?
This is the reason we have a procedure we follow in this practice. We take thorough case history on each patient. Then we perform an examination. After that, we take X-rays of the areas where we need to see what is wrong and what we can do about it. Sometimes even this isn't enough if the patient's problems are more complex. In such cases, we may need further information from special imaging procedures such as CT scans or MRI. Sometimes we consult with a neurologist or neurosurgeon or a specialist in internal medicine if necessary and indicated.
This is the type of service all patients should receive. If you have friends or relatives who have not been receiving thorough evaluation from their doctor before a course of treatment begins, they should consider finding another doctor.
---
Chiropractic Assistant
Bio Coming Soon ..
---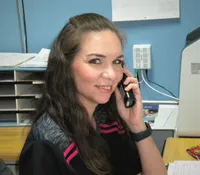 Cynthia - Office Manager
Bio Coming Soon ..